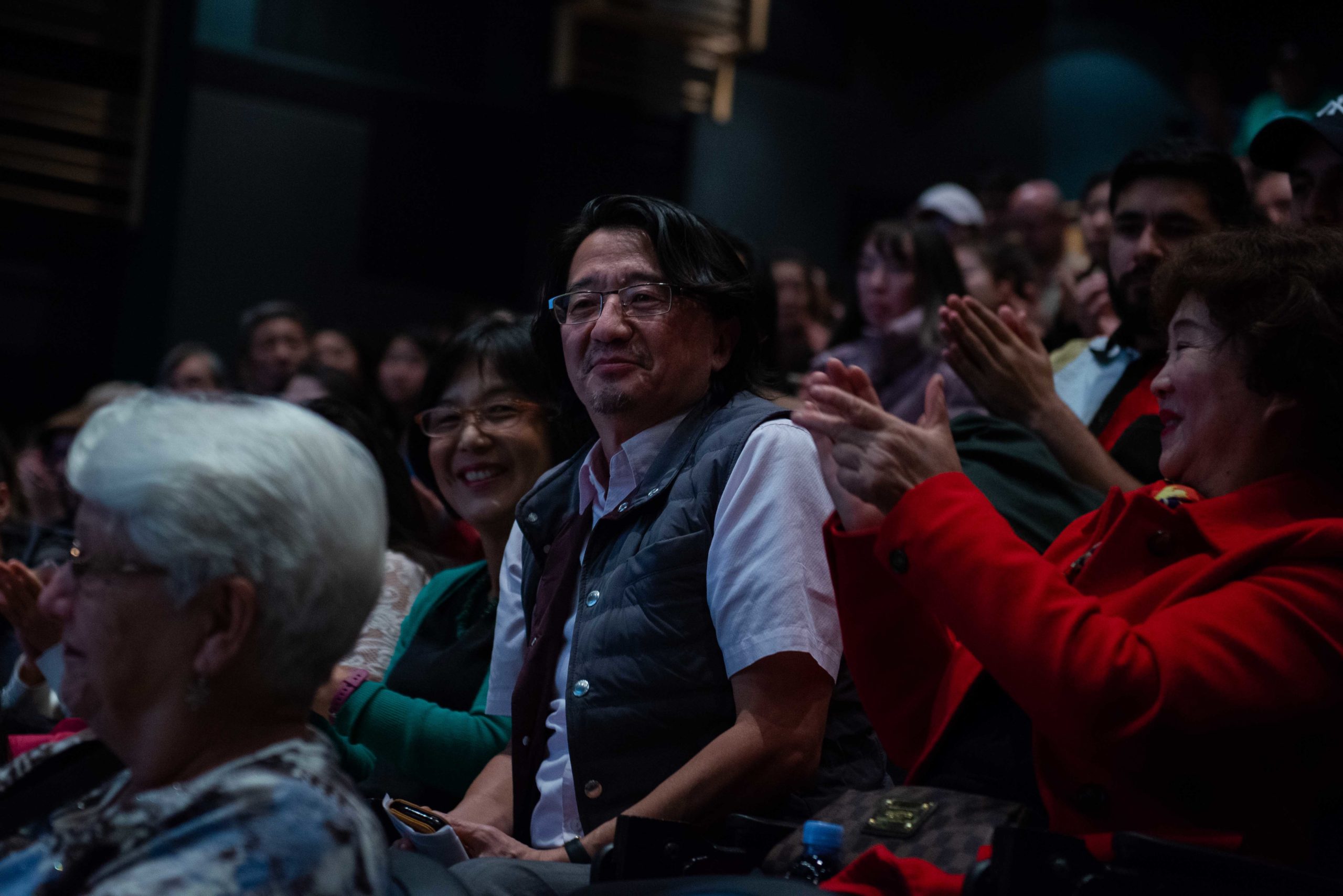 Documentary film is one of the most powerful tools to galvanize social change.
Past Screenings
Impact Team
"An insightful and powerful look at how mental health issues can be compounded by cultural demands"
 - The Gate (2020)
"Touching to watch, thrilling to follow"
- Screenanarchy (2019) 
"The jury was deeply moved by this brave indictment of Canada's immigration system, told through a tender portrait of family, mental health and migration. The World is Bright is  the kind of film Canada needs to make more often."
- Emerging Canadian Filmmaker Award jury comments, Hot Docs (2020) 
"This poignant film about a couple's struggle to find out the truth behind the death of  their son and to obtain justice for him has unexpected layers. New revelations and  insights unfold with each step of the parents' journey through a seven-year bureaucratic  and legal labyrinth. What resonates throughout the film is the persistence of love in the  face of grief and tragedy."    
- Fiona Lam, author, video poet & 23rd Local Sightings Film Festival juror 
" … the jury has chosen a filmmaker who has crafted a deeply affecting film that is not  only brilliantly insightful, but is such a triumph that it has the potential to right some of the  wrongs it exposes. For her ability to capture deeply nuanced personal tragedy alongside  sweeping themes of cultural discourse and her essential and incredibly demanding role in  shaping one of the best documentaries of the year…" 
- Sea to Sky Award jury comments, 38th Vancouver International Film Festival (2019) 
"Stick with it to the end–it's a heartbreaker."   
- Point of View Magazine (2020) 
"I'm very grateful to all of you for bringing this important conversation to Tacoma. Even in contrast to Canada, the US has a lot to improve on with mental health, and we should also explore community mental health vs individual mental health."
"This screening is a first step for me about learning the cultural issues involved with mental health. I will continue with this learning and will share this film with others."
" I think the uphill battle of addressing the systemic justice system and cultural stigma issues will continue but this film is definitely an impactful step in the right direction."
"As a child to an immigrant Chinese mother, this film managed to touch on so many topics that I struggle with or see as barriers in improving the mental health in our culture (ex. parent-child relations, filial piety, high pressure, etc). Beautifully done."
"It has helped me as an immigrant and a mental health counsellor to understand better the complex layers that immigrants have to face."
"The story that is really told was the story of Alienation. It's powerful because it takes frequently extreme case and use it to amplify universal."
"It really impacted me beyond what I can verbalize … (it) is not my story, but the narrative was unbearably familiar. Thank you for spending all of these years on this project advocating for those who cannot or are not allowed to articulate for themselves."
"It floods oceans of light on heartbreakingly common, and tragic struggles faced by so many immigrant families (specifically Chinese in Canada) today. The way mental health is dealt with/perceived, along with the expression of hardships and emotion within our culture."
"I urge everybody to watch this film. These things are Important. These topics matter, and we have the power and ability to continue these conversations and raise the awareness that it deserves."
"One of the most moving documentaries I have seen in a long time."
"This film sheds light on a topic and story that many Canadians aren't aware of. It's important that this film be seen by people working in border patrol, law, mental health fields and immigrant and non-immigrant people."
"This is an immigrant story, but it applies to all of us. We all get beaten down by the seemingly pointless fight we have to have with the legal structure and bureaucracy, the complication of modern life. ... what it shows for all of us is how we need this touch stones, we need community, we need the people who are willing to stick with us even when our case is hopeless."
Awards
Official Selection